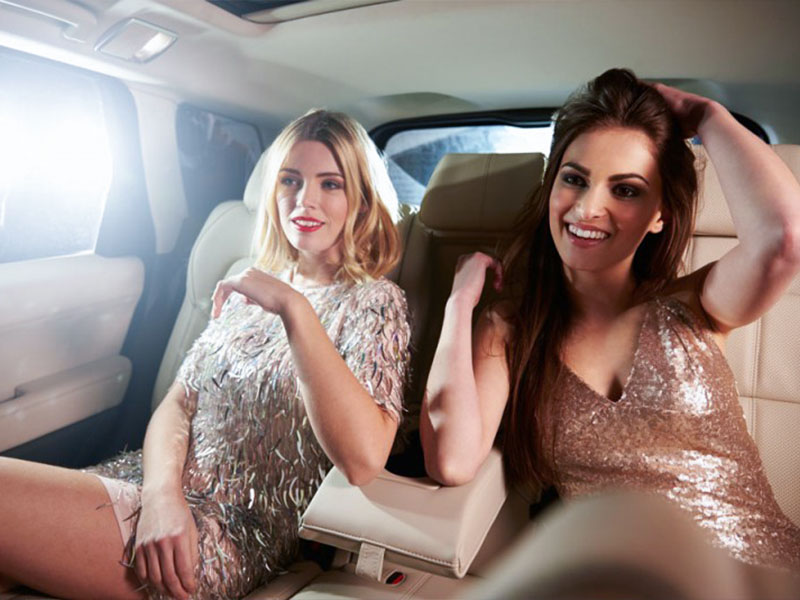 Enjoy a VIP Night on the Town in your own private limousine in Toronto, Niagara Falls or anywhere else you would like to go! Tour the hottest nightclubs and parties in Toronto in your own private limousine.
Whether it is for a romantic date night or a night out with your friends Rolls Royce Classic Limos limo service can make your night as big as you want it to be!
Have one of our chauffeured drivers take you to dinner and a show, for a spin around Toronto, Yorkville or anywhere else you want to go. Our night out limo service is a safe and luxurious way to enjoy Toronto's famous nightlife.
Rolls Royce Classic Limos will beat any price quote you have received for a night out limo service in Toronto and anywhere you want to go.
We are sure you will find a limo in our fleet that will accommodate not only your guests but your style as well.
NIGHT OUT LIMOUSINE SERVICE, PACKAGES:
PACKAGE 1
NIGHT OUT LIMO SERVICE | TORONTO
This night out limo service allows you a pick up from one location, drop off to your destination and return at the end of your event and drop off to one location of your choice at pre-arranged and pre-scheduled times only.
PACKAGE 2
NIGHT OUT LIMO SERVICE | TORONTO
This night out limo service offers you the option of 6 or 8 consecutive hours of limo service. The vehicle stays with you for a total of 6 or 8 hours based on your selection. You are allowed multiple pick ups, multiple drop offs and multiple stops. In this package the vehicle is exclusively reserved for only you.